"Daenerys"
DOB: April 2nd 2017
Call name: Daenerys
Owner: Simona Belloni & Aurora De Poli, Italy
Breder: Simon Tien Hansen, Bazinga Pharaoh Hounds, Norway
Daenerys has moved to Milan, Italy, where she is a highly loved and long-awaited addition in the Belloni & De Poli household. She is a very charming girl, with tons of attitude and a fun personality. She has a stunning outline both standing and on the move, and I can't wait to see what she & Aurora can achieve in the show rings around Europe!
*** BEST OF BREED at CRUFTS 2019 ***
*** Multiple Best In Show Puppy Wins ***
*** BOB, Group 1 & Best In Show 3rd in Monaco 2018 ***
*** BOB & Group 1 at Celje IDS Slovenia 2019 ***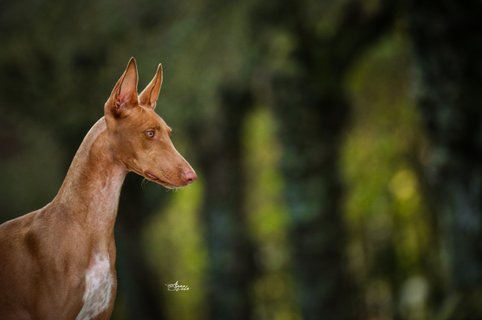 Daenerys photographed at 1,5 years of age by the talented Anna Szabo!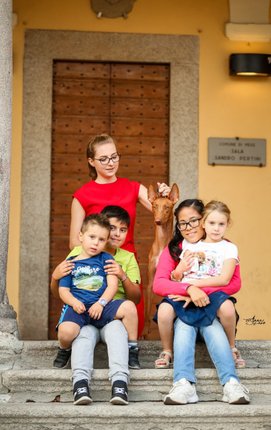 Daenerys, Aurora and friends! Photo: Anna Szabo
Sire: Number ONE Pharaoh Hound in the USA 2014 & 2015 (all breed system)
Westminster KC show Award of Merit 2015 & Westminster BOS 2016
American Grand Champion GOLD Best In Show Winner
Norwegian, Danish & Swedish Champion
BN RN SC
Dam: C.I.B. Norwegian, Swedish, Danish & Finnish Ch. Norwegian, Swedish, Finnish & Danish LC Ch.
Junior World Winner-10 World Winner-11 European Coursing Ch-11 Norwegian W-13 & 14 & 16
Multi SBIS BISS BIF
Daenerys' 4-generation pedigree: